About us


Getek is a premier provider of Training and Placement services and solutions since the year 2002. Getek aims at imparting employment and job oriented based education for the new generations. It also focuses on developing their linguistic competency. We mould our students to aspire more and make them face the world with confidence. Getek is basically a computer education, CNC Training Insitutute, Conducts Campus Interviews. Soft skill Traning in Universities, Colleges, Polytechnics, ITI, Private Computer Centers all over Tamilnadu. Getek is a Recruitment Partner for morethan 300 companies (like Automobiles, Electrical, Electronics, Chemical and Construction companies) in Tamilnadu, Pondicherry and Karnataka States. Getek has been conducting the programmes for the ten years. Already morethan 86,000 + candidates have been placed upto November 2020.

Getek is run by Sri S.S.Mani memorial and educational and charitable trust. Our Head Office is held at Nerkundram , Chennai and Register office is held at Thanjavur. Getek is also approved by Government of Tamilnadu Registration Number 1/2011. Shortly we are going to get the approval of Director of Employment and Training of Tamilnadu State.

VISION OF GETEK :

To remove illiteracy and eradicate poverty through job based education.

To ignite the minds of the young students to persue intelligent work.

To mould the character of youth with social needs and values.

We mould our students not only as professional but also a true human being.

We facilitate unemployment youths to get employment in all kinds.

We give opportunities and training to unemployed youth also.

Our vision is to completely destroy the unemployment problem in our state.

MISSION OF GETEK :

We have a plan that we will offer / place 1,00,000 candidates before 2024, We are now working towards this plan.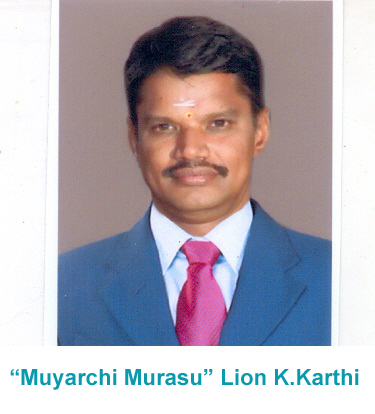 "Muyarchi Murasu" Lion K.Karthi
ABOUT FOUNDER & PRESIDENT OF GETEK :
The Founder & President and Managing Trustee is Mr.K.Karthik. He is a young and energetic person. He is a person known for simplicity hard work and perseverance. He has a vast experience in Human Resource Development for the past ten years. He and his team have participated and conducted over 300 + Campus Interviews in all over Tamilnadu. Besides, he also participated in some mega Job Fairs like Kalaignar 85 Job Fairs in Nagapattinam Virudhunagar, Cuddalore, Trichy, Nagercoil and Tirunelveli and recruitd a good number of candidates and all of the got placed in various positions. Till date,he has been placed more than 86,000 + candidates upto November 2020.

He has been honoured by Ms.Kanimozhi karunanidhi M.P., Mr.A.K.S. Vijayan Nagapattinam M.P., Tamilnadu Government Information and Technology minister Dr.Mrs.Poongothai, ELCOT Chairman Sri.Santhosh Babu I.A.S., Dr.Nal Ramachandran Vice Chancellor of Periyar Maniyammai University Thanjavur, Dr.M.Rajendran Vice Chancellor of Tamil University Thanjavur and Chairmen of many other Arts and Science Colleges, B.Ed., and M.Ed colleges, Polytechnics and ITI institutions for his eminent and dedicated training and facilitations to the unemployed youth of Tamilnadu, Andhra,Pondicherry and Kerala States.